Baby Ross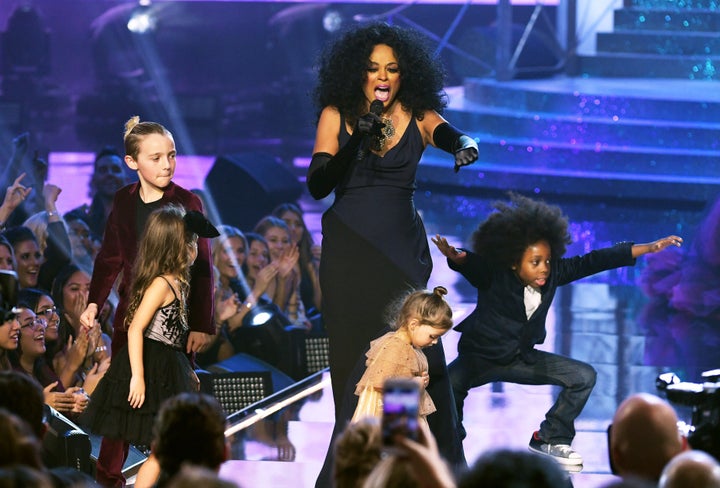 Diana Ross's grandson stunned the crowd at the American Music Awards with his dance moves Sunday night.
Diana Ross took to the stage to accept the Lifetime Achievement Award and brought her family to join her. As she sang "Ain't No Mountain High Enough" her grandchildren danced around her on stage and it didn't take long for her Grandson to take the show.
Members of the audience and home viewers couldn't get enough of him, as he bounced and jumped around with his afro bouncing with him. He danced his heart out as celebs whipped out their phones and recorded.
Video Recorded by twitter user @KrissyCouger
https://twitter.com/KrissyCougar/status/932461410398949378?ref_src=twsrc%5Etfw&ref_url=https%3A%2F%2Fwww.huffingtonpost.com%2Fentry%2Fdiana-ross-grandson-amas_us_5a128868e4b045cf43724ab0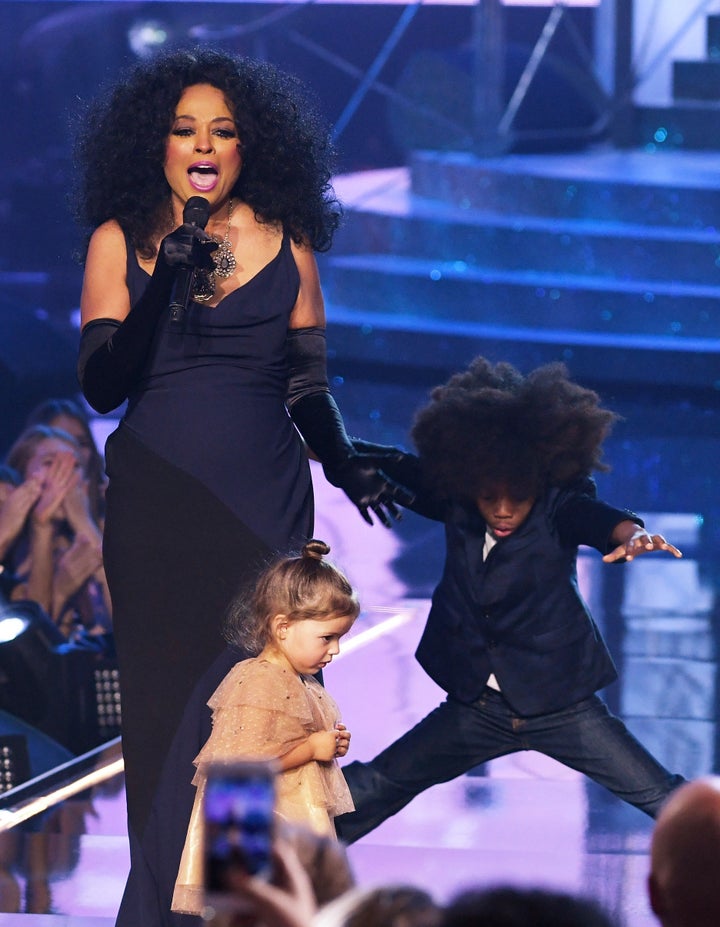 His unsuspected performance went so well that when receiving the award, Ross even let him speak into the microphone where he said "I'm so proud of you!" He even closed out the show, telling his grandmother and the crowd that he loved them and to have a goodnight. Now how about that for "Black Boy Joy!"
Tags :