A New Testament to Fashion: MET with ordinance
Religiously, fashion's fiercest commits to an ethereal theme for the MET Gala. This year, we sing the praises of the "Heavenly Bodies" that graced the carpet, crossing couture with catholicism. Before you pass judgement on these theme-followers, I must say that this congregation delivered.
Though she went from being a contemporary christian singer to a sin-sational pop artist, Katy Perry gave the gospel in this angelic get-up.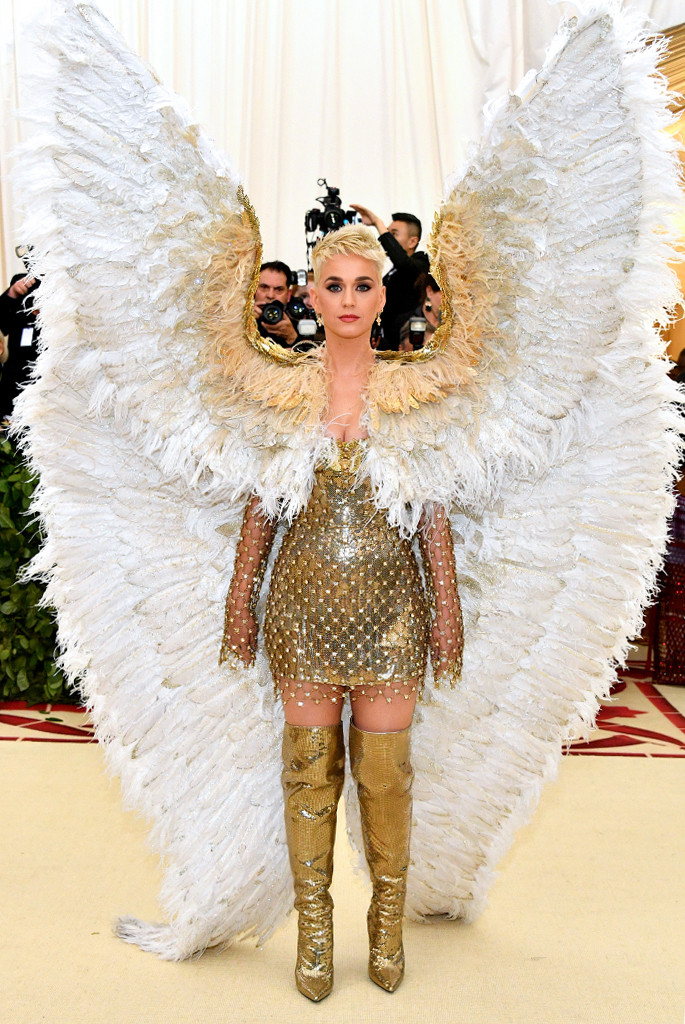 JLO definitely crossed her t's with relic realness in Balmain.
Chadwick Boseman has saved quite a few lives this year, and now we've got a lot more faith in him with this monochromatic look.
By Pope-ular demand, Riri stands at the altar.
Hail Mindy! She bought on full cathedra in these glorious gloves.
Two Words. Mass Destruction. Kate Bosworth killed it.
Nun-sense from Janelle Monae! This look is everything but silent and I love it.
Let there be light, because those are rays of sunshine on Amber Heard's head.
Taylor Hill makes clergy cool.
Convent Queen Greeta Gerwig came through.
Holy Halo! Rosie Huntington-Whiteley was heaven-sent.
Kate Upton was cloaked with class.
Ruby Rose could belt out a few hymns in this all-red ensemble.
Stella Maxwell was a michelangelo masterpiece in Moschino.
Jasmine Sanders' gold lame dress (H&M) runneth over.
Eiza Gonzalez was a cape above the rest.
Diddy's been a "Bad Boy" for quite some time, but with Cassie on his side he can do no wrong.
Rita Ora was Head of Council!
Listen, Lynda! We've got a confession: you SLAYED.
KKW is in our good graces for now.
Winnie Harlow blessed us at first glance.
The Monastery's favorite momager: Kris Jenner
Cardi B was dripping in jewels with this pew-tiful gown.
Hell hath no fury like Nicki Minaj in this hot red dress.
Like a virgin, Madonna pranced around like the queen she is.
Even with those broken clocks, she was right on time for sunday service.
Priyanka Chopra, it's time for communion.
Jourdan's Dunn it again, with grace and style.
Sarah Jessica Parker clearly lives in Vatican City.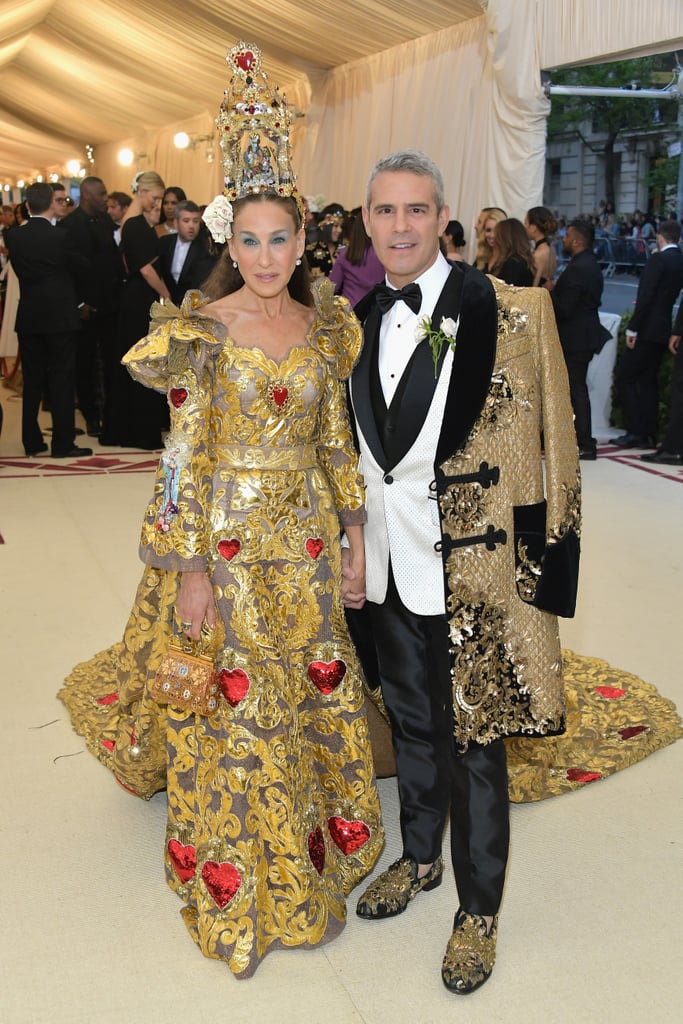 Some looks were Holy, others were simply a haute-mess. Which looks did you favor?
- ASIAH NICOLE
Tags :